Main Content
Welcome to Avalon Beach Pickleball Association, Sydney NSW
The Avalon Beach Pickleball Association, located in Sydney, is a non-profit organisation led by dedicated volunteers. Our primary objective is to foster a lively and welcoming atmosphere, dedicated to advancing the sport of pickleball on the scenic Northern Beaches of Sydney, NSW, Australia. We extend a warm invitation to players of all ages and skill levels to join us in our pursuit of pickleball excellence.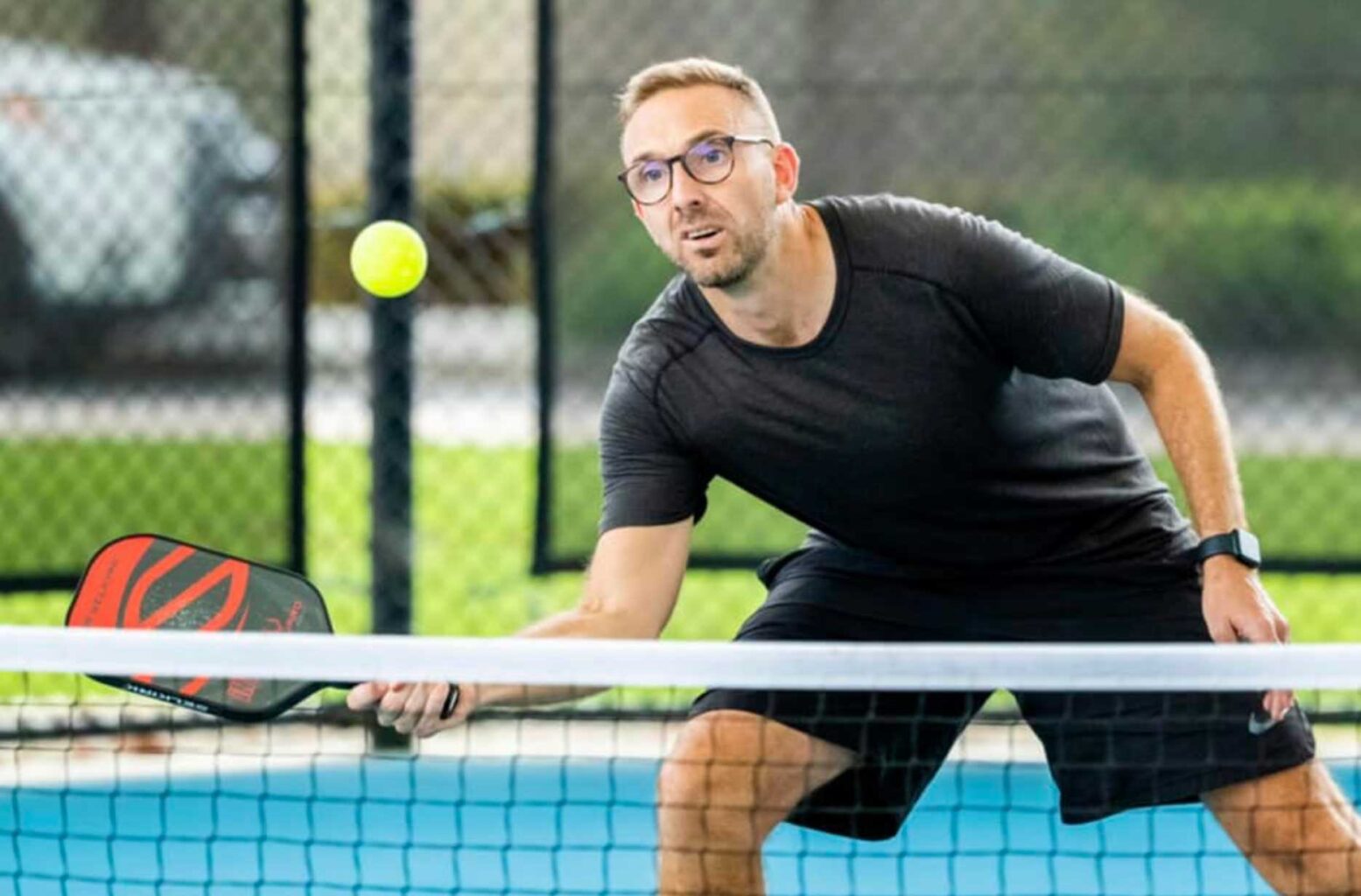 New to Pickleball?
To ensure a smooth and seamless experience for all, our Club has implemented a policy that requires new players to attend an introductory lesson before participating in regular sessions. This approach is designed to provide them with the necessary foundation and ensure they learn the game correctly, while also minimising any potential disruptions during regular play.
Pickleball, often compared to a strategic game of chess, offers a unique blend of simplicity and complexity. While it is easy to learn, reaching mastery requires dedication and practice.
Played Pickleball Before?
If you have prior experience playing pickleball and feel confident with the rules and scoring, you are welcome to play with our Club on one occasion before being required to join for insurance reasons. Prior to participating, we request that you sign a hold harmless agreement to ensure the safety and well-being of all players.
Please join OpenSports (free) to book into a session appropriate for your skill level. Once a Committee member has met you, you are welcome to apply for membership of our Club.
LATEST NEWS
Order shirts, caps and balls in our shop
Click on "SHOP" in the top menu.
Book to play through OpenSports!
We have moved from Meetup to OpenSports for all our session bookings. It is a much cleaner and easier interface with some great features such as automatic credits for 24 hour cancellations, automatic waitlists etc.
--- Click here to find out how to join ---
Our demo paddles have arrived!
If you are in the market for a new paddle, we have Six Zero and Head paddles for you to try.
Discounts are available for the Six Zero (10%) and Head (5%) brands .... PLUS the guys at Six Zero give our Club 10%!
Click here to find out how to try out and how to order one of these paddles.
USED PADDLE
MARKET PLACE
Have you upgraded your paddle and are looking to SELL YOUR OLD ONE?
Are you wanting to BUY A PRE-LOVED PADDLE instead of a new one?
You have come to the right place!
Places to Play
We currently play at the Avalon outdoor courts alongside Barrenjoey Road just across from the Fire Station and at the Avalon Recreation Centre.
Please book into a session through Meetup OR send an email to mail@avalonbeachpickleball.org.au.
Avalon Beach Outdoor Courts
6 outdoor courts
Saturday mornings
Sunday mornings
Monday mornings
Monday evenings
Session times on OpenSports

Bring a paddle if you have one or borrow one of ours
Cost: $6

Book a spot
Avalon Recreation Centre
3 indoor courts
Saturday afternoons
Wednesday evenings
Session times on OpenSports

59 Old Barrenjoey Road, Avalon Beach

Bring a paddle if you have one or borrow one of ours
Cost: $8
Book a spot
Join Avalon Beach Pickleball Association (ABPA)
Membership benefits include:
Insurance cover for individual members [Learn more]
Being part of the social fabric of a club
Priority in playing at pickleball venues
Use of club equipment
Discounts on equipment from PB Sports
Support of player development through organising tournaments and clinics
Representing our club in pickleball competitions
Voting at Annual General Meetings
Connection with pickleball enthusiasts of all skill levels
The opportunity to be involved in the development of a new sport in Australia
There is a special membership category for interstate and overseas visitors ($30 for 3 months).
Sydney Pickleball Venues
We actively encourage our members to explore and engage with other pickleball venues across Sydney, providing an opportunity to connect with fellow pickleball enthusiasts. You will be most welcome there, as are players from other Sydney venues and interstate and overseas visitors welcomed by us. We recognise that the social aspect of pickleball is just as vital as the physical benefits it offers. We believe in fostering a vibrant community where connections are formed, friendships are forged, and the joy of the game is shared.
In Sydney pickleball is currently being played at Alexandria, Avalon, Beacon Hill, Bondi, CBD Sydney, Chatswood, Concord, Curl Curl, Dee Why, Denistone East, Eastwood, Five Dock, Glebe, Hornsby, Hunters Hill, Lidcombe, Meadowbank, Menai, North Ryde, Oran Park, Putney, Riverwood, Seven Hills, Taren Point, Toongabbie and Willoughby with new venues popping up regularly. The Northern Beaches Club is the largest in Sydney and in New South Wales.
Pickleball …. the fastest growing sport in Australia!