NBPA Newsletter – December 2022
President's Report
Merry Christmas and a happy, healthy and prosperous New Year to ALL. We had a successful AGM on 16 November 2022. The following Office Bearers and General Committee members were elected:
John Fuller – President
Chris Taylor – Vice President
Ian Lanser – Treasurer
Rona Richmond – Secretary
Mark Johnston – General Committee
Michael Robinson – General Committee
Robert Coles – General Committee
Robert Deane – General Committee
Several members at the AGM made suggestions including establishing sub-committees in relation to areas such as playing venues, sponsors, club and inter -club tournaments and grants. The benefit of establishing sub-committees is that more members have the opportunity to be involved in the running of the Club.
If any member feels they wish to be involved in any one of the above areas and become a member of a sub-committee, please let me or a member of the committee know.
We had a very successful Xmas party with 70 members and guests attending, enjoying a great venue overlooking Narrabeen lake and a sumptuous lunch. Many thanks to our social sub-committee and their helpers for making the Xmas party a huge success.
Next year, we predict that by mid-2023, we will have over 250 members enjoying playing this great game. Whilst we can manage our increased numbers, we need to explore opportunities for new venues. In this regard, we are having on-going discussions with Northern Beaches Council.
I am looking forward to receiving from Santa a new paddle for the New Year!
John Fuller – NBPA President
School Holiday Playing Times
Please check Meetup carefully for changed playing times and cancellations during the NSW School Holidays before booking in to play.
Saturday sessions at PCYC resume on 7 January 2023. Sunday sessions on Christmas Day and New Year's Day have been cancelled.
The weekday sessions are mostly in the afternoons 4 – 6pm, but please check for any changes.
HAPPY PICKLING!
iPhone Bug
It was brought to our attention that iPhone users were experiencing a problem when trying to join waitlists. The "Join Waitlist" button did not appear on the Meetup iOS app. Instead they received the message "Event full".
Good news! After alerting Meetup Headquarters, they confirmed that there was a problem and have just informed us that it is now fixed.
However, please make sure to update your Meetup iOS app to the latest version (9.0.13) on the iOS App store.
2022 Christmas Party
A great time was had by all at our Christmas party next to beautiful Narrabeen Lake. A BIG THANKS to our Social Committee who worked so hard and did a fantastic job and everyone who assisted in the preparation and cleanup afterwards. It was wonderful to see so many happy, smiling faces and to meet new members and their partners.
A huge THANK YOU from John and Rona for the beautiful hamper. It was a lovely surprise!
If anyone took some happy snaps on the day, please forward them to mail@northernbeachespickleball.org.au so that we can add them to our gallery.
---
Club Grading
We have received positive feedback from many members on our grading policy and its implementation.
There have been a few members who feel that the grading given to them is not appropriate. In these cases, we have taken steps to review the grading of these members.
Members of the grading sub-committee review the grading of members on an ongoing basis. In some cases, the review will involve a regrade of a member to a lower grade. As we all get older with perhaps some health issues etc., a regrading to a lower grade will be appropriate.
We would like to remind all members that nothing is "set in concrete", so feel free to discuss any issues you have with a member of the grading sub-committee. The current grading sub-committee is Rona Richmond, Mark Johnston, Donna Jay, Steve Wannell and Ian Lanser. The composition of the grading sub-committee may change next year following the election of the new committee for 2023.
---
2022 Australian Open Singles Champion
Young Mitch has done it again! A huge congratulations to Mitch Hargreaves who won the 2022 Australian Open Singles title in Brisbane recently. NBPA is very proud of you!
---
Get a 10% Discount on Paddles, Balls etc.
NBPA is very pleased to have recently signed an agreement with an online mega store – TennisGear Management Pty Ltd.
TennisGear Management Pty Ltd not only specialises in tennis gear but also has an extensive range of pickleball paddles and accessories exclusively available to our club members at a 10% discount to their retail price.
In addition, you will be helping our Club which will benefit by receiving a further 10% – a whopping 20% in total.
To find out how to get your 10% discount, please refer to the "Equipment" page on our website:
Home2Street Donation – Can you help?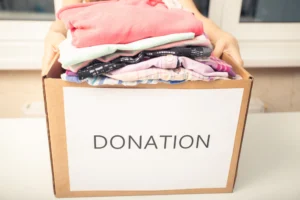 One of our members, Rose Clements, volunteers with a Northern Beaches-based group called Home2Street who provide new sleeping bags, blankets, toiletries and underwear / socks and new and good quality second-hand clothing items and shoes to rough sleepers in Martin Place every Saturday evening.
Items in particular that are always welcome, hence the reach-out to this community, are sports / training shoes (especially those in large sizes), and tracksuit pants and sweatshirts.
If you have any clean, good condition items that you would like to donate, Rose can collect on Saturday and Sunday mornings from Avalon Courts, or Wednesdays and Fridays from PCYC when she plays Pickleball. Rose is happy to take a call (0402890528) or receive an email (roseclem@live.com.au) if you have items but are not sure if they would be suitable, or to arrange drop-off / pickup alternatives.
Thanks in advance for any donations you can make.
3 Generations of Picklers!
Pickleball is a sport which can be enjoyed at almost any age
How long have you been playing pickleball for?
Chrissy: One year now. Paul: 8 months. Finn: I have been playing for about 1 year now.
How did you find out about pickleball?
Chrissy: I heard about pickle ball from my son Dale. Paul: Through my wife. Finn: I heard about pickleball from my dad.
What do you like about the game?
Chrissy: I love the game! There is so much to love about the game like meeting new people, learning new skills and being apart of the Northern Beaches Pickleball Club. Paul: The nice people I have met, love the exercise aspect of the game. Finn: I love pickleball as I am learning new skills. The game is easy to pick up and lots of fun to play.
Which other sports have you played in your younger years (or are still playing)?
Chrissy: In my younger years I was a netball player and swimmer. I still swim to this day. Paul: Baseball and golf. I still play golf to this day. Finn: I am a golf player and play golf a couple of times a week.
How often do you play pickleball?
Chrissy: I would play pickleball every day as it is my Happy Place 😃. I live in the moment when I play, not thinking about anything except that little yellow ball. Also it's a great sport to take up no matter what age you are as pickleball keeps you fit. Paul: 2 times a week and loving it! 😄 Finn: At the moment I play on Saturdays.
Thanks to the Beaumonts for sharing their pickleball experience with us!
Solar Bat Sunglasses
These sunglasses are worn by hundreds of players in Australia; players of tennis, pickleball, padel and beach tennis. The lenses highlight optic yellow (the ball) and a darker gradient runs along the top of the lenses to minimise "sun blindness" when hitting overheads. Click here to view all features.
SOLAR BAT AUSTRALIA is offering our members a $40 discount. Apply the code NBPA40 on solarbataustralia.bigcartel.com.
(NBPA receive $10 for each pair purchased by our members)
If you wish to try a pair at the Avalon outdoor courts, please email Rona at rona.richmond@gmail.com.
Enquiries to Lee Taylor: lbtaylor44@gmail.com.
Feedback
Please send any feedback or suggestions for the NBPA newsletter to mail@northernbeachespickleball.org.au.
Please support our generous sponsors