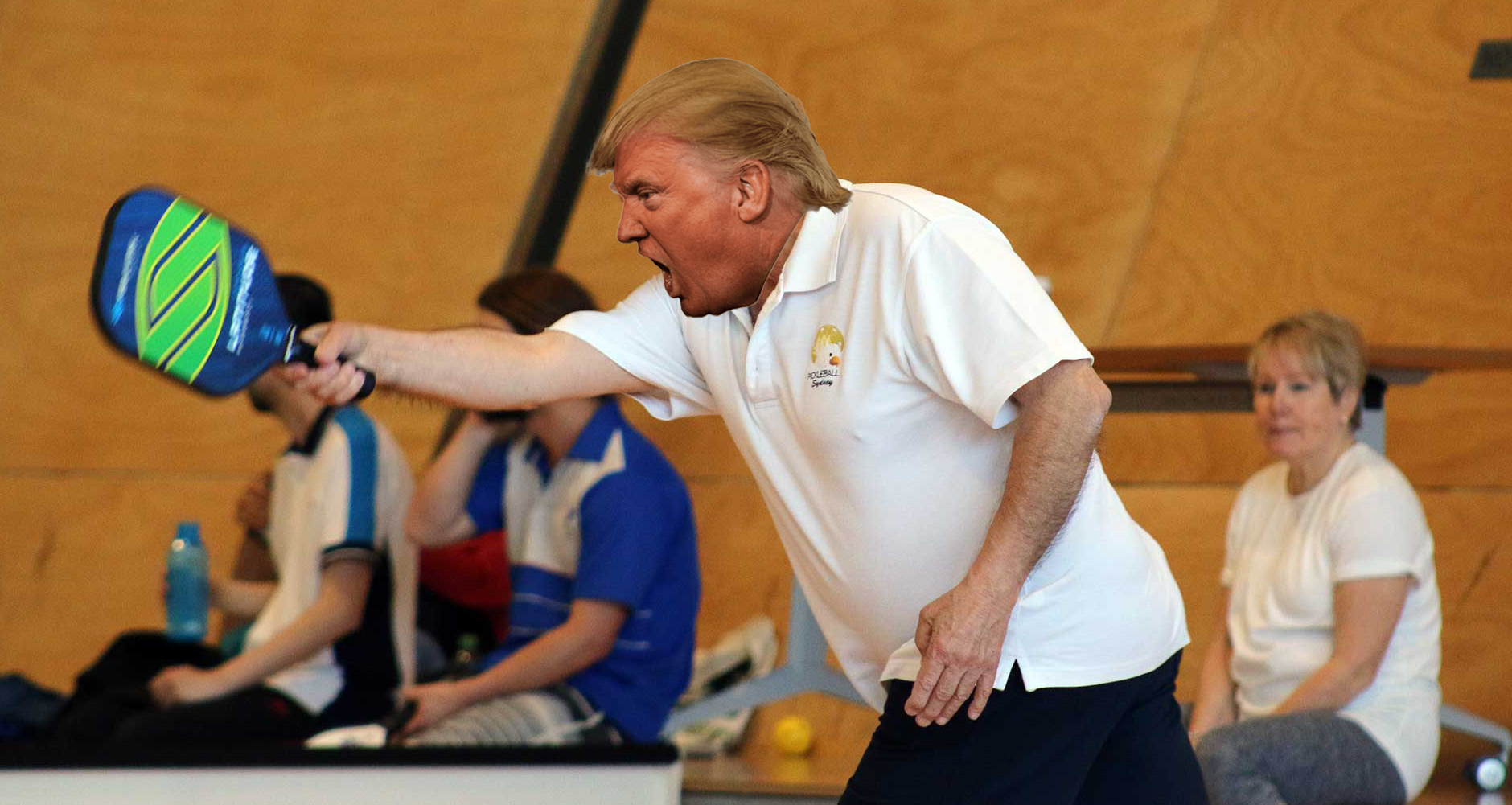 Hello everyone, it's me, the one and only Donald Trump! I'm here to tell you about a fantastic sport that I guarantee you'll love—pickleball! Now, let me tell you, pickleball is incredible, really incredible. It's a game that's sweeping the nation, and believe me, folks, you're going to want to be a part of it.
1. Pickleball is Winning Bigly First and foremost, pickleball is a winning sport. It's a cross between tennis, badminton, and ping-pong. You get the best of all worlds, folks! It's fast-paced, exciting, and easy to pick up. You'll be having tremendous fun from the moment you step onto the court.
2. A Sport for All Ages Pickleball is a sport that unites people of all ages. It doesn't matter if you're young or old, a beginner or a seasoned athlete—pickleball is for everyone. It's a sport that brings families and friends together, and let me tell you, there's nothing more beautiful than that.
3. Make Friends and Make Deals On the pickleball court, you'll meet amazing people from all walks of life. And you know what I always say, folks: "Make friends and make deals." It's true! Pickleball is the perfect place to network and create lasting connections. Who knows, you might just end up making the deal of a lifetime.
4. Energize Your Body and Mind Playing pickleball will get you moving, and let me tell you, folks, that's tremendous for your body and your mind. It's a sport that keeps you active, improves your hand-eye coordination, and sharpens your strategic thinking. You'll be winning on and off the court!
5. The Best Courts, Absolutely the Best Pickleball courts are popping up all over the place, and they are the best, absolutely the best. You'll find top-notch facilities in parks, recreation centers, and even some resorts. You won't believe how well-maintained and fantastic these courts are.
6. Easy to Get Started Now, some people might say, "Donald, I don't know how to play pickleball." Well, let me tell you, it's the easiest sport to learn, really. You don't need to be a pro to have fun. Grab a paddle, a ball, and get out there. You'll be hitting those shots like a champion in no time.
7. Get Addicted to the Fun Believe me when I say this, folks: once you start playing pickleball, you won't want to stop. It's addictive, in a tremendous way. You'll find yourself saying, "Just one more game," and before you know it, you've spent hours on the court, having the time of your life.
Conclusion So there you have it, folks, the incredible benefits of playing pickleball. It's a sport that brings people together, provides endless fun, and keeps you in the best shape. Pickleball is a winner, and you should be a part of it.
Join the pickleball movement, and together, we'll make pickleball great again! Trust me; you won't regret it. Let's hit the courts and have a tremendous time playing this fantastic sport. See you out there!
P.S. Fake news again thanks to AI!